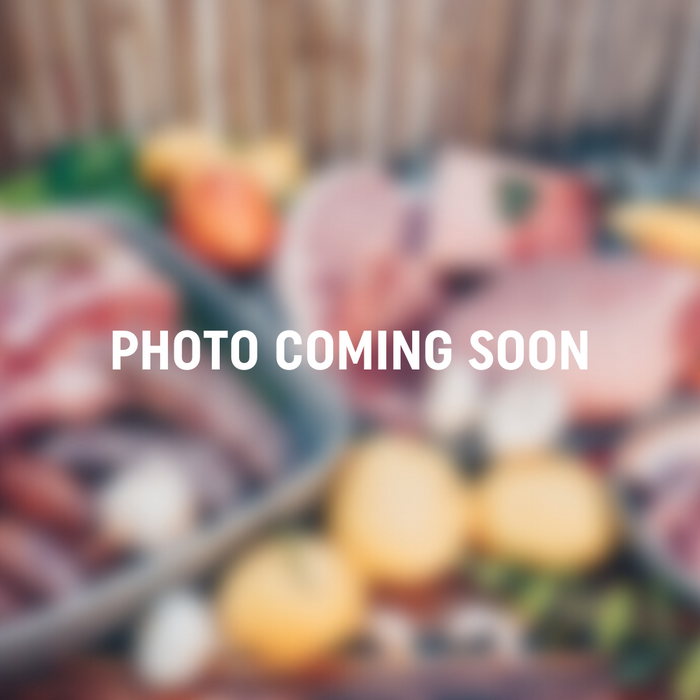 Side of Pasture Raised Pork (Deposit only, estimated final cost $430 - $645)
Save

0

%
Save %
Original price
$200.00
-
Original price
$200.00
You get great value for money from buying in bulk with the convenience of meal-sized portions.  Save time and effort with our pasture raised pork - trimmed, packaged and vacuum sealed for maximum shelf life.
Final price is determined by the size of the animal at $21.50/kg. Deposit = $200.
We have a few Sides of Pork that have been snap-frozen for your convenience and can be delivered next day once full payment has been made. If you would prefer fresh, please email us directly at sales@dirtycleanfood.com.au for current processing times and more information.
The amount of meat you end up with varies on the size of the animal. After boning and cutting you end up with 20-30 kg of succulent, juicy pasture raised pork that tastes awesome!  Typically the final price will be approximately $430 to $645 ($21.50/kg), so perfect to stock your freezer or share with family & friends.
This product is frozen. Please note that you will not be able to customize your order. A Side of Pork produces a selection of cuts including:
1 x Pork Trotter 350g

1 x Pork Bones 2kg

3 x Diced Pork 1kg

3 x Pork Leg Roast 1kg

2 x Hocks 750 – 850g

2 x Butterflied Loin Steaks 580g – 620g

1 x Collar Butt 1.2kg

1 X Pork Belly 800g

3 x Pork Rack Roast 0.9 – 1.2kg

1 x Pork Fillet 280 – 300g

1 x Pork Rib (4 bone) 300g

3 x Pork Cross Cut Ribs 650g – 750g

3 x Pork Leg Steak 400g