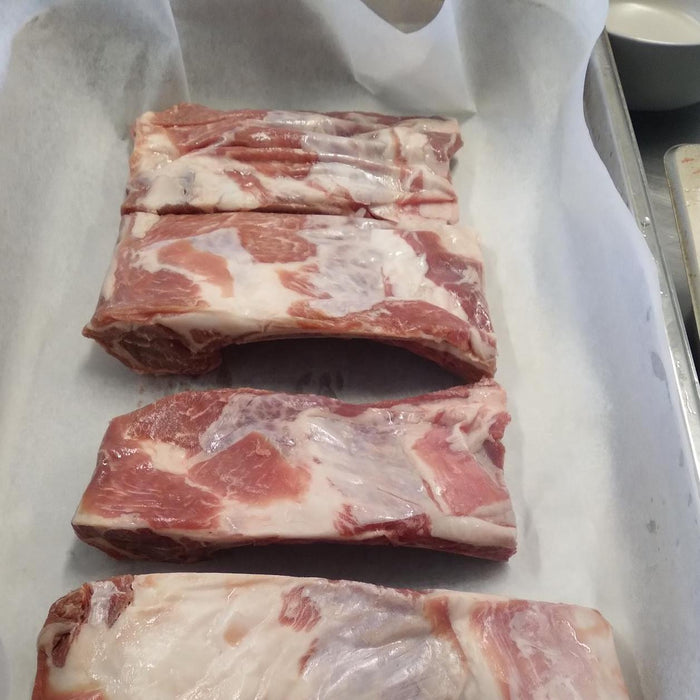 Lamb Shoulder Rack (950g - 1.2kg)
Original price
WAS: $35.00
Original price
$35.00
-
Original price
$35.00
Introducing our Lamb Shoulder Rack – a culinary delight that promises to elevate your dining experience! Indulge in the rich flavors of this premium cut, weighing between 950g to 1.2kg. Perfect for those who appreciate the succulence of lamb and enjoy a hassle-free cooking process.
To savor the full potential of this Lamb Shoulder Rack, we recommend a simple yet exquisite preparation. Salt it generously and roast on a rack in a fan-forced oven at 180°C until it reaches an internal temperature of 65°C. The result? A mouthwatering masterpiece that's tender, juicy, and bursting with flavor. Don't forget to let it rest for 10-15 minutes, allowing the savory juices to redistribute and intensify the taste.
As part of our commitment to quality and your satisfaction, we are thrilled to offer our Lamb Shoulder Rack at an unbeatable price in our CLEARANCE SALE. Act fast to secure your share of this culinary delight, as we have LIMITED STOCK AVAILABLE. With a Best Before date of 31/12/2023, you can enjoy this exceptional cut of lamb and make every meal a gourmet experience.
Hurry, LIMITED STOCK AVAILABLE – grab yours before it's gone!