Dirty Clean Food Oat Milk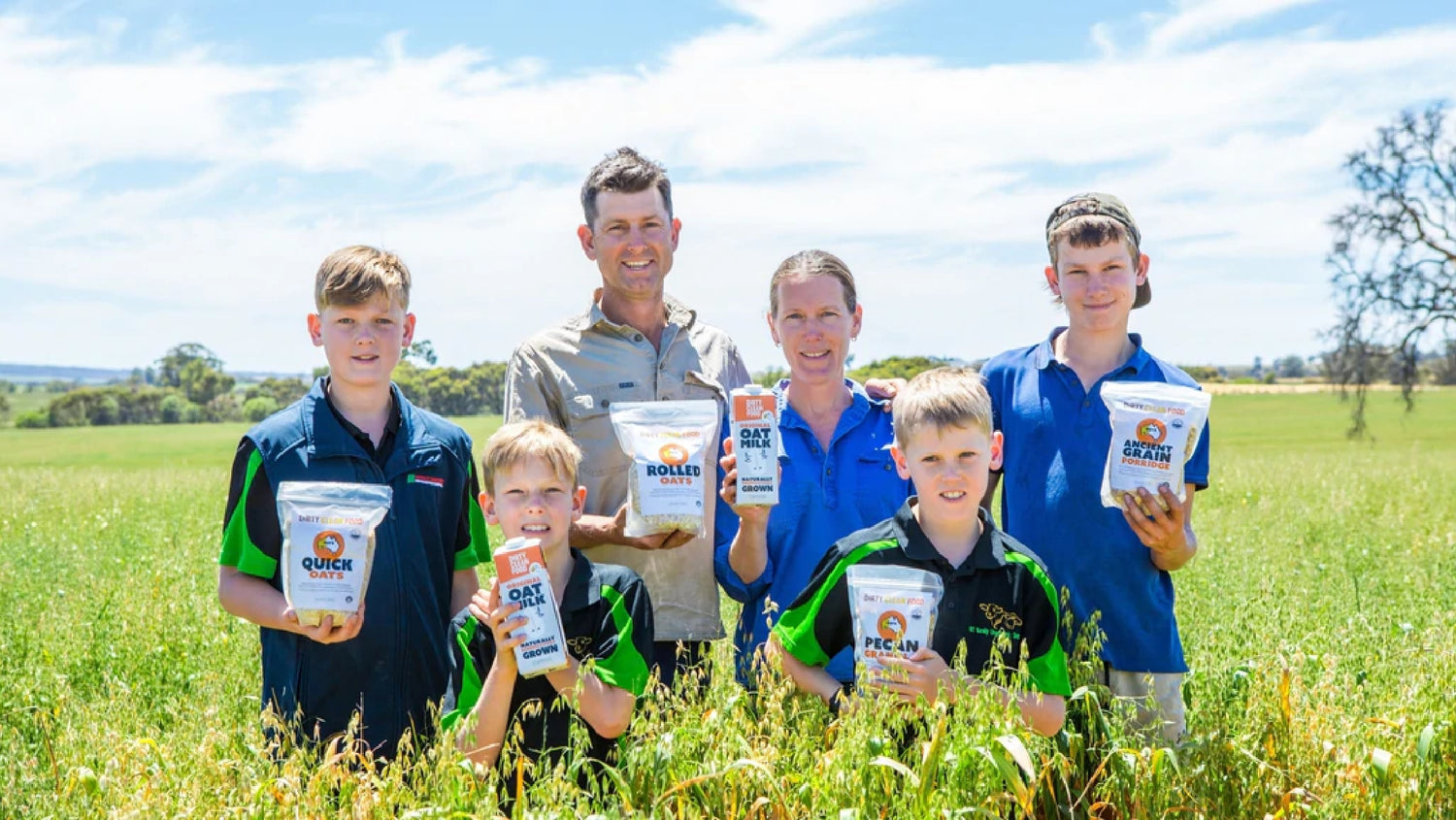 DELICIOUS AND EATS CLIMATE CHANGE FOR BREAKFAST
We're putting saving the planet on the menu with the world's first regeneratively grown, carbon-neutral oat milk. GMO-free and vegan-friendly, plant-based, alternative-dairy milk.
Made from clean, rolled oats grown by West Aussie farmers, when you drink Dirty Clean Food Oat Milk you're not only supporting our farming community, you're also loading up on nutrients which are better for you, better for our planet, and better for our future.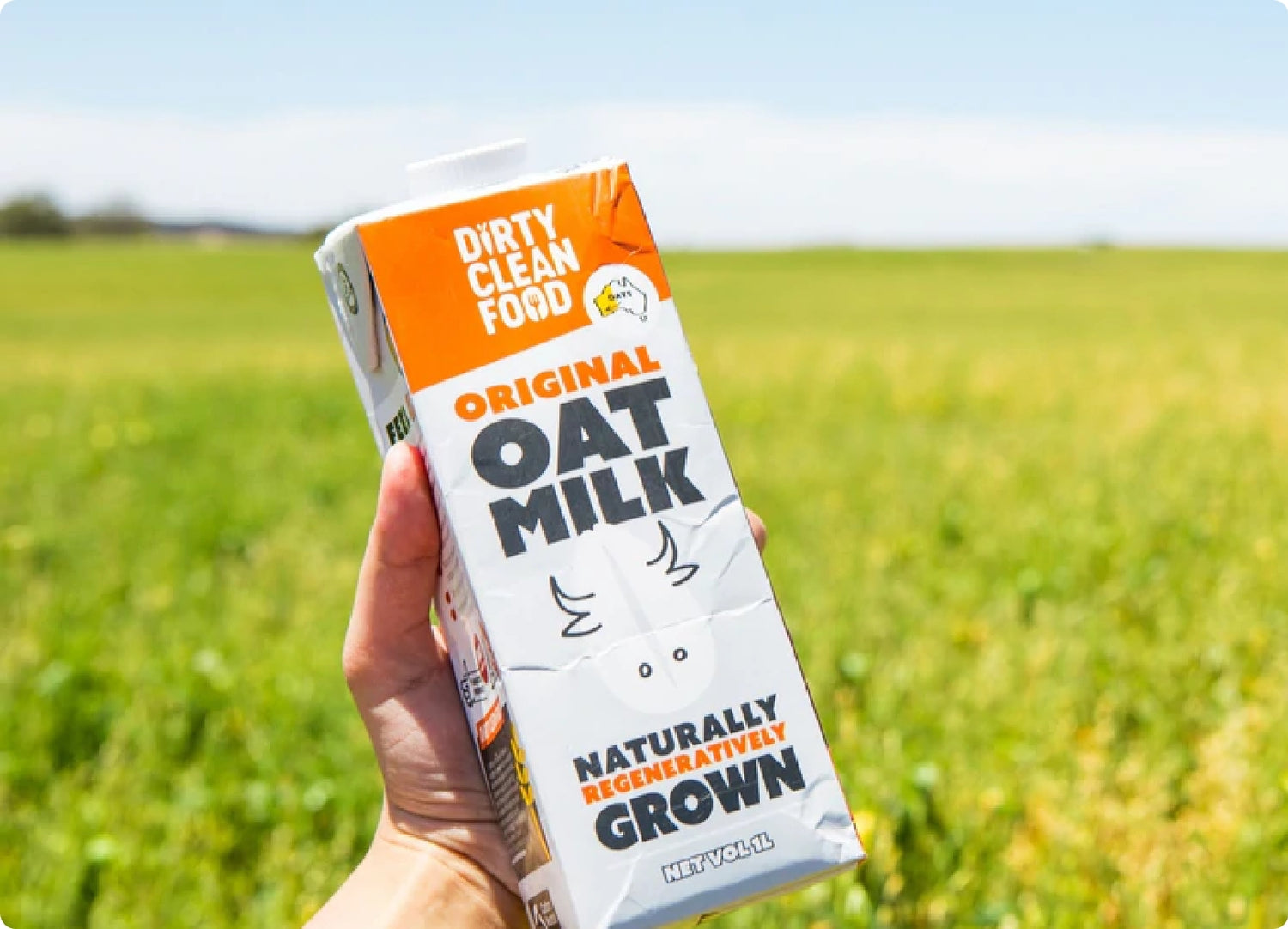 How Our Oat Milk is Made
You see, our oats are grown using Regenerative farming practices, which works with nature rather than against it, leaving the soil in better condition after every crop and reducing carbon emissions in the process.
Our oats have fewer inputs, require less water and produce lower greenhouse gas emissions than other plant-based alternatives, making our milk not only tasty and convenient, but also gentle on mother earth
We partnered with an Italian family business, with decades of experience making plant-based milks, for our recipe formulation and early production. And this year we will be building the first oat milk manufacturing facility right here on our home turf, creating more jobs for West Australians and helping us to achieve our goal to produce the world's lowest carbon emissions per litre of oat milk.