Jamie Anderson – Williams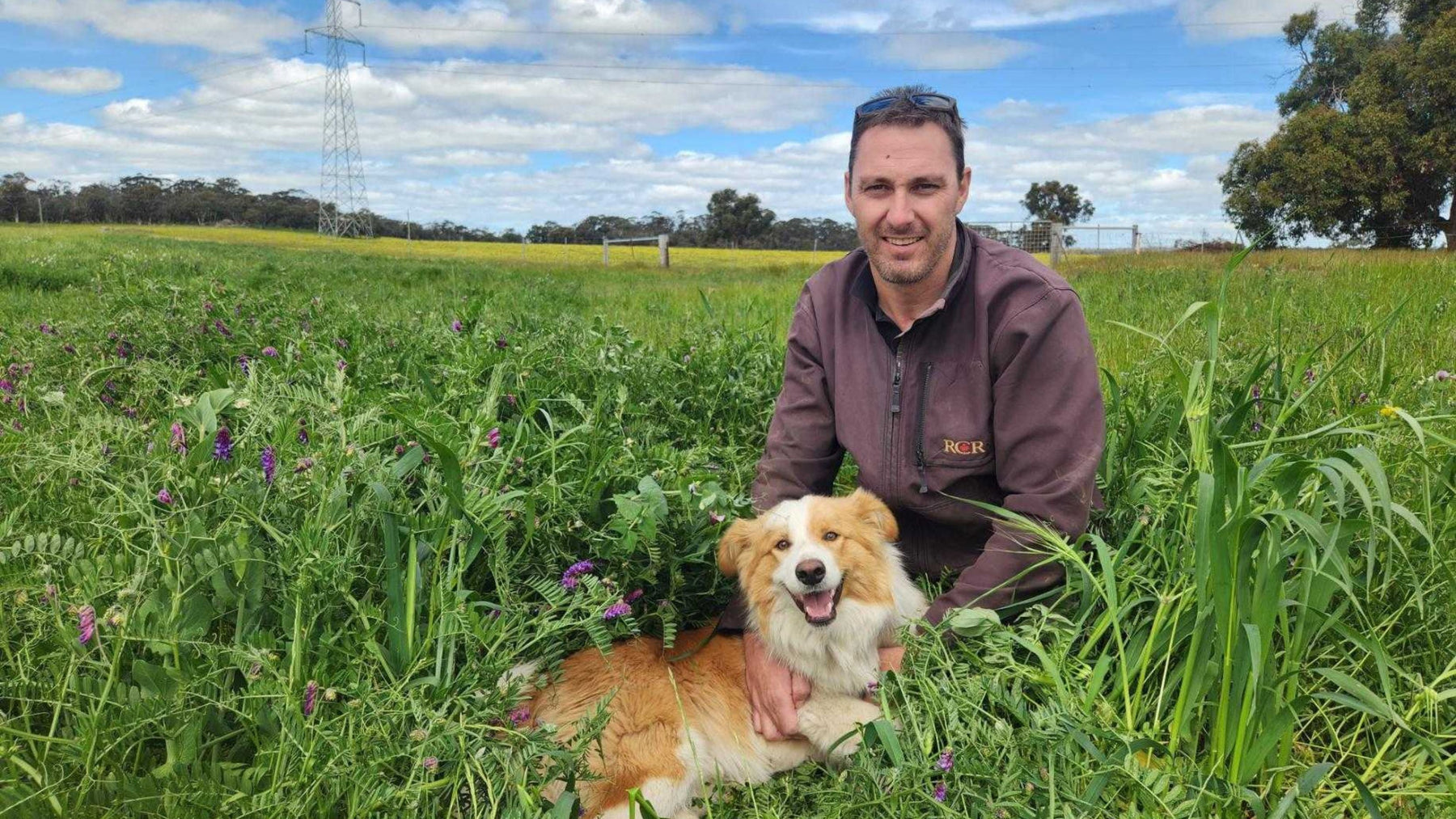 Jamie Anderson farms with his parents at Williams in the south western Wheatbelt. The Anderson family bought the property as Jamie finished high school, where they leased it out before running their own flock of merino sheep and cropping. Jamie is now a proud supplier of regenerative oats for Dirty Clean Food.
Jamie first came across regenerative agriculture through his friend from the local football team, Steve Ford. Steve had been leasing part of Jamie's farm and using a disc seeder and biological inputs in their cropping program. Jamie liked how this approach was working on his farm, and has since been working with Col Bowey, a regenerative agronomist, to improve his soil health and focus on transitioning over to a regenerative system.
When Jamie and his family first moved onto the farm, they planted over 40,000 trees along the riparian zones of the farm/riverbanks, to stabilise them and create habitat for local wildlife. 19 years later these trees are now fully established and provide important ecological services for the farm ecosystem.
Jamie has also recently been experimenting with multi species cover crops, putting in over 220 hectares of various multi species cover crops!
He is trialling 40ha of buckwheat and brasil canola as a cover crop, but also as a punt for summer crop to harvest if it finds enough moisture. Buckwheat suppresses weeds and attracts beneficial insects and pollinators with its abundant blossoms. It also reportedly extracts soil phosphorus from soil better than most grain cover crops.
These multi species cover crops will create a healthy soil full of microbes to support next seasons oat crop.
We look forward to seeing how long Jamie can keep their roots growing in the soil and providing food for his soil microbes, and watching his farming system evolve!
 
Shop WA Local Regenerative Oats
You Might Like..