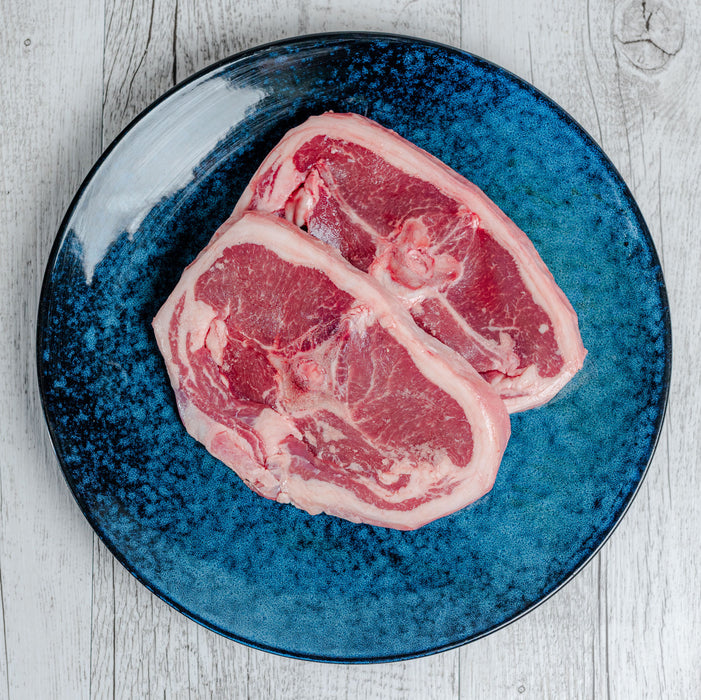 Lamb Barnsley Chop (approx. 500g)
Save

30

%
Save

30

%
Original price
WAS: $15.95
Original price
$15.95
-
Original price
$15.95
Discover the exquisite taste and exceptional value of our Lamb Barnsley Chop, a culinary gem taken from the Saddle of Lamb. Each approximately 500g cut features two generous sections of Loin, expertly prepared to bring you a dining experience that's both economical and delicious.
What sets our Lamb Barnsley Chop apart is the perfect balance of tenderness and flavor. With a small amount of marrow nestled in the center, this cut guarantees a juicy, succulent bite with every mouthful. Ideal for those who appreciate the finer nuances of lamb, this chop is tailored for a hard sear and a flawless finish in the oven, ensuring a mouthwatering texture and taste that will leave your taste buds yearning for more.
Picture this: a double loin chop for each serving – an absolute winner for those seeking a hearty and satisfying meal. The Lamb Barnsley Chop is a versatile addition to your kitchen, making it a go-to choice for various culinary creations.
But that's not all – for a limited time, we're excited to announce that our Lamb Barnsley Chop is CURRENTLY ON CLEARANCE SALE! Seize the opportunity to bring this exceptional cut to your table at an unbeatable price. Act quickly, though – with a Best Before date of 13/02/2023 and LIMITED STOCK AVAILABLE, you won't want to miss out on this incredible deal.
Transform your dining experience today with the Lamb Barnsley Chop – where quality meets affordability. Order now and savor the goodness of this premium cut while supplies last!
Chill steak to room temperature 15 minutes prior to cooking. Grill 3 minutes on each side. Remove and rest for 5 minutes before serving.
Pack weight is approximate. We're proudly working with real meat, and do our best to get exactly to the declared weight, but there may be some variation.