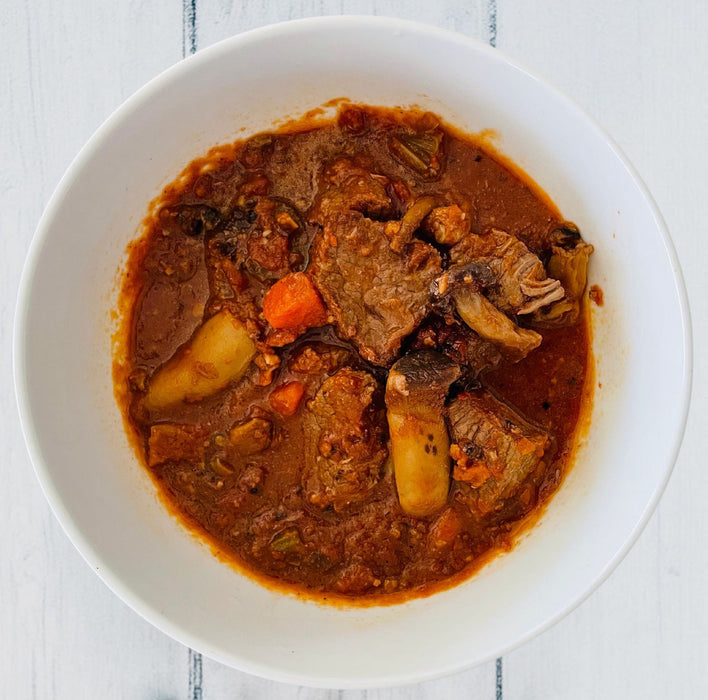 Braised Beef with Mushrooms (500g)
Original price
$15.00
-
Original price
$15.00
Introducing our mouthwatering Braised Beef with Mushrooms! Made with love and care by Dirty Clean Food, this delectable dish is a dream come true for both your taste buds and the environment. We've partnered with The Mushroom Guys to bring you the finest gourmet mushrooms that perfectly complement our grass-fed braised beef.

With this latest addition to our Heat and Eat collection, we're making dinner time a breeze. Our in-house professional chef has put in all the hard work so you don't have to - simply heat it up and enjoy! Whether it's a cozy weeknight meal or a chilly winter night feast, this hearty dish will warm your soul.

Serve it alongside creamy mashed potatoes or fluffy rice for an unforgettable dining experience. And here's the best part: this generous portion feeds two hungry souls, ensuring no one goes unsatisfied!
Beef, Tinned tomatoes, Onions, Celery, Carrot, Mushrooms, Garlic, Tomato Paste, Salt, Porcini powder, Pepper.
Reheating instructions: Cooktop: Defrost to room temp, then slowly heat in a pan until hot all the way through. Microwave: Reheat [400-500w] for 8 mins or until heated through.