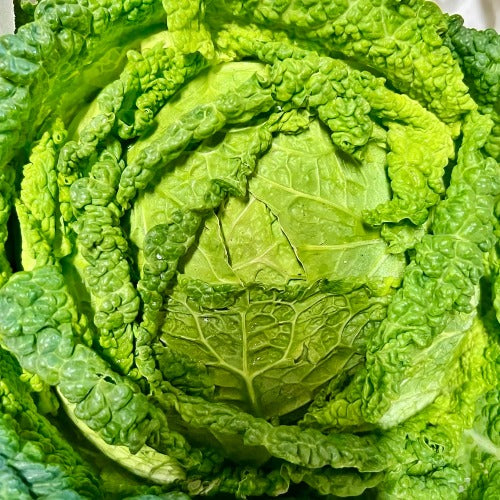 Farm to Fork
We're sharing the ethical practices that this farmer or supplier focuses on.
Organic Savoy Cabbage (approx. 1.5kg)
Original price
$6.50
-
Original price
$6.50
Certified Biodynamic Savoy Cabbage from Donnybrook.
The softer texture of the Savoy Cabbage makes it perfect for soups, pastas, fermenting, sautéeing and stir-frying.
Organic fruit and veggies are naturally grown and ripened without the use of pesticides and fertilisers. Size may vary depending on seasonal weather conditions. They may be oddly-shaped, be less shiny and have spots and bumps, but this is how fruit and veggies grow in nature. So while their appearance may vary the fruit and veggies are consistently nutritious and delicious!
Supplied by Gathered Organics.