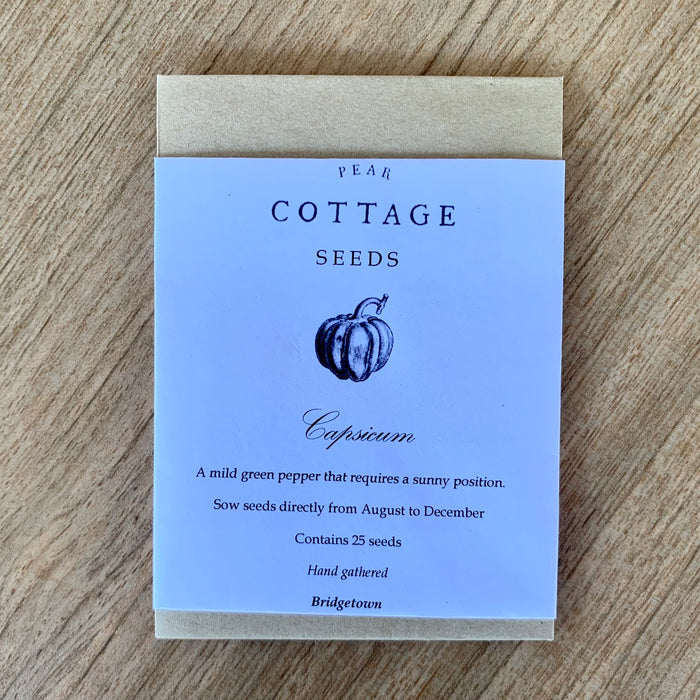 Pear Cottage Capsicum Seeds
Original price
$4.50
-
Original price
$4.50
Pear Cottage is a boutique seed merchant in the Blackwood Valley. Their seeds are lovingly gathered from gardens that share an organic approach to gardening. Pear Cottage supplies a small, seasonal range of cottage garden flower seeds and vegetable seeds for the kitchen garden. As they put it, "We believe in a gentle approach to gardening, and it all begins with the seed. We hope that these seeds bring you joy".

Naturally grown without nasties, hand-gathered and packed in Bridgetown. We are pleased to offer a small release of seeds for the home-garden enthusiasts! Try to plant a variety of species, and mix flowers and vegetables to attract beneficial insects, and support soil health and biodiversity.
A mild green pepper that requires a sunny position. Sow seeds directly from August to December. Contains 25 seeds.