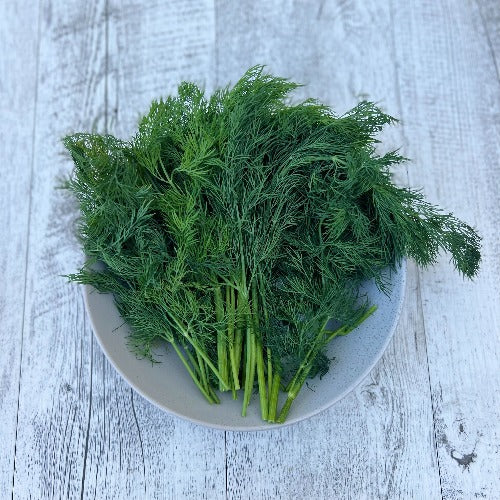 Farm to Fork
We're sharing the ethical practices that this farmer or supplier focuses on.
Organic Fresh Dill Bunch
Original price
$3.70
-
Original price
$3.70
Certified Organic Dill from Manjiump. 
Dill has a sweet flavour and is a great addition in salads, sandwiches and cooking sauces and curries. Dill is a source of Vitamin C, Manganese and Folate.
Supplied by Gathered Organics.