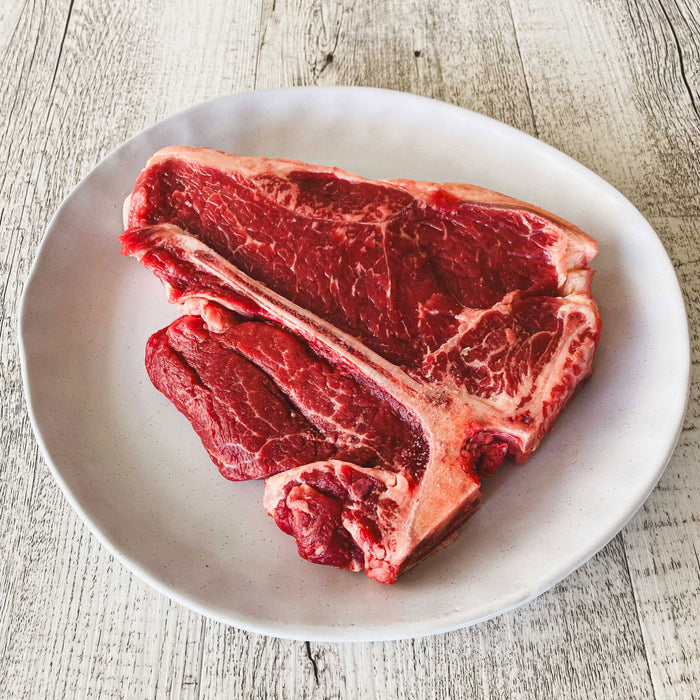 Fresh Beef T-Bone Steak - Approx 650g (Marble Score 5+)
Original price
$0.00
-
Original price
$0.00
Prepare to embark on a gastronomic adventure with our limited release of Fresh Beef T-Bone Steak (650g) with a Marble Score of 5+. This isn't just any steak; it's a masterpiece of taste and quality.
Sourced from regeneratively farmed cattle, our commitment to sustainability ensures that you're not just enjoying a delicious meal but also supporting ethical and responsible agriculture. From pasture to plate, we're dedicated to making a positive impact.
Our T-Bone Steak is a celebration of flavour, tenderness, and marbling, all in perfect harmony. The Marble Score of 5+ guarantees a culinary experience that's nothing short of exceptional.
Don't miss out on this limited release. Elevate your grilling game and treat your taste buds to something extraordinary. Order now and savor the flavours of regeneratively farmed, Marble Score 5+ perfection. Hurry, these are flying off the shelves.