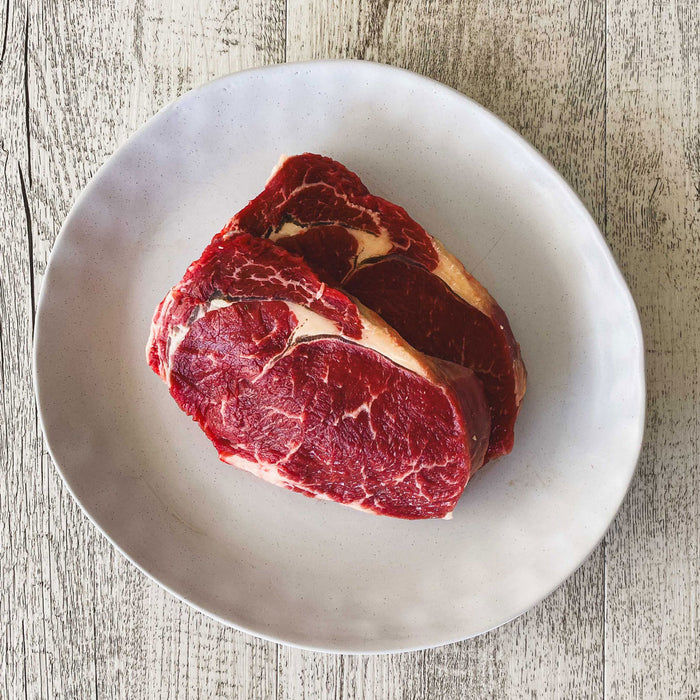 Fresh Beef Scotch Fillet - Approx 250g (Marble Score 5+)
Original price
$0.00
-
Original price
$0.00
Introducing a rare culinary gem – our limited release of Fresh Beef Scotch Fillet (250g) with a Marble Score of 5+. This premium cut isn't just any steak; it's a testament to excellence in every bite.
Sourced from regeneratively farmed cattle, our Beef Scotch Fillet is not only a feast for your senses but also a nod to responsible and sustainable agriculture. From the lush pastures to your plate, it's an experience that you can feel good about.
Grass-fed and finished, this steak offers a symphony of flavours, tenderness, and marbling that is second to none. With a Marble Score of 5+, it's the epitome of quality, ensuring a dining experience that's rich, savoury, and unforgettable.
Don't miss your chance to savour this limited release. Elevate your culinary creations and make every meal a masterpiece. Order now and treat yourself to a truly exceptional steak. Hurry, these won't last long!
Note: Imagery is for illustration purposes. Price is per 250g Scotch Fillet Steak.