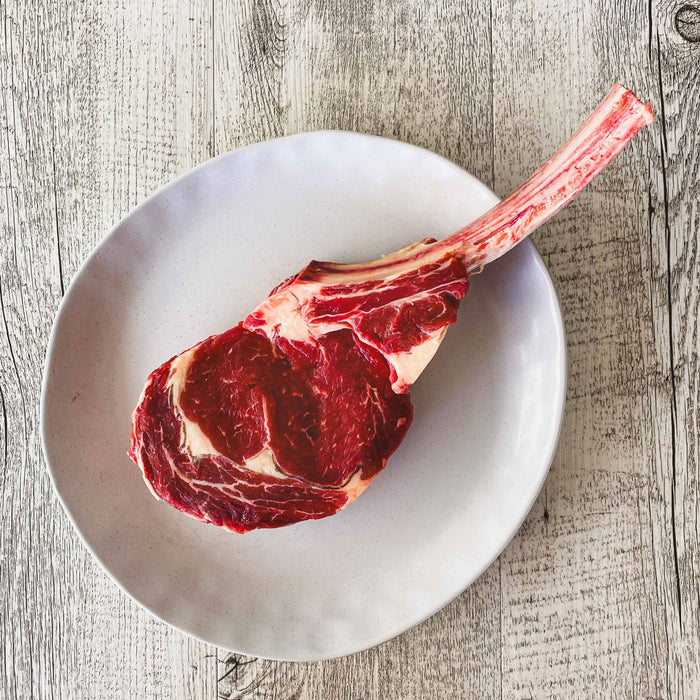 Fresh Beef Rib Eye - Approx 650g (Marble Score 5+)
Original price
$0.00
-
Original price
$0.00
Introducing our limited edition Beef Rib Eye (650g) with a Marble Score of 5+ - the epitome of deliciousness and quality. Sourced from regeneratively farmed cattle, this steak is not just a meal; it's an experience.
Our commitment to ethical and sustainable farming practices means you're not only indulging in an incredibly flavorful cut, but you're also supporting environmentally-friendly agriculture. These Rib Eyes are exclusively grass-fed and finished, ensuring that you taste the true essence of natural flavors with every mouthwatering bite.
The Marble Score of 5+ guarantees a luscious, melt-in-your-mouth tenderness and marbling that will make your taste buds dance. It's the perfect choice for any carnivore craving a premium steak experience.
Don't miss your chance to savour this limited offering. Get your hands on our Beef Rib Eye today and elevate your next meal to a gourmet level. Experience the difference in every bite.