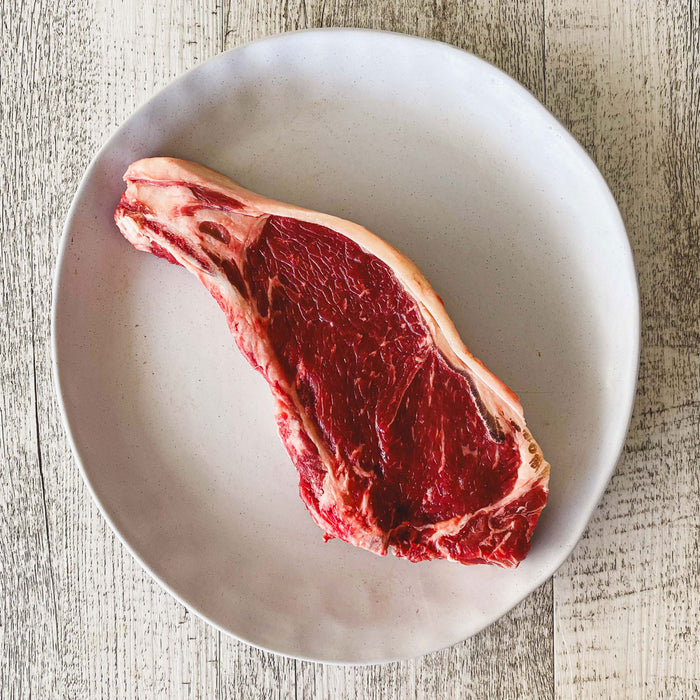 Fresh Beef Club Steak - Approx 650g (Marble Score 5+)
Original price
$0.00
-
Original price
$0.00
Uncover the exceptional with our exclusive limited release of Fresh Beef Club Steak (650g), distinguished by its impressive Marble Score of 5+. This isn't just your everyday steak; it's a culinary delight that's set to redefine your dining experience.
Sourced from our regeneratively farmed cattle, our commitment to sustainability means you're not just enjoying top-quality beef; you're also supporting environmentally responsible farming practices, right here in Australia.
Our Beef Club Steak, with its remarkable Marble Score of 5+, brings forth a symphony of flavours, tenderness, and marbling. Each succulent bite is a taste of perfection, promising a dining experience that's quintessentially Aussie.
This limited release won't be around for long, so don't miss out. Elevate your culinary skills and infuse your meals with the delicious essence of regeneratively farmed, Marble Score 5+ excellence. Place your order now and be part of this rare culinary experience. Act quickly, as demand is high!