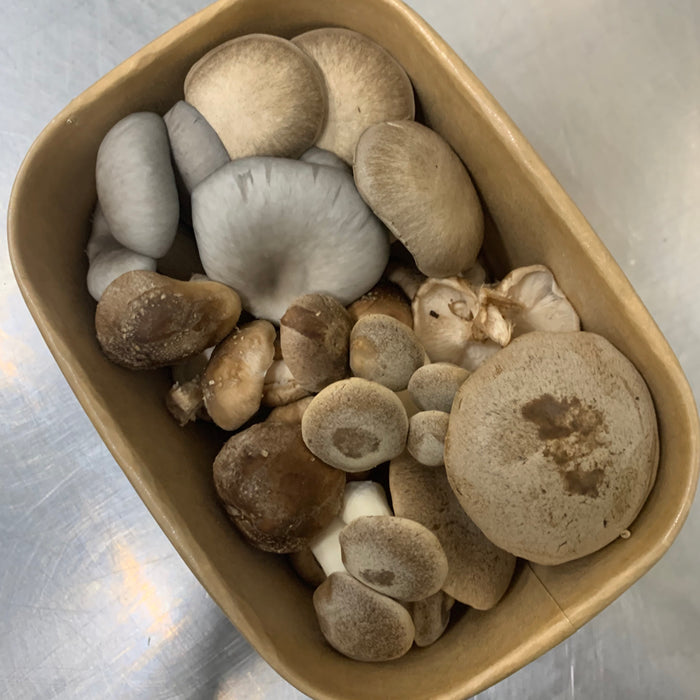 Original price
$16.00
-
Original price
$16.00
This 200g punnet of Mixed Mushrooms is harvested fresh and packed daily by the Mushroom Guys in Kardinya. Their mushroom farm sources local growing mediums and employs a sustainable and renewable farming practice.
This mix will be made of the following varieties;
King Oyster
Shiitake
Lions Mane
Swordbelt
Shimofuri
Scaly Flame Cap
Wood Ear
Oyster Mushrooms

There will be 3-4 varieties in the mix.