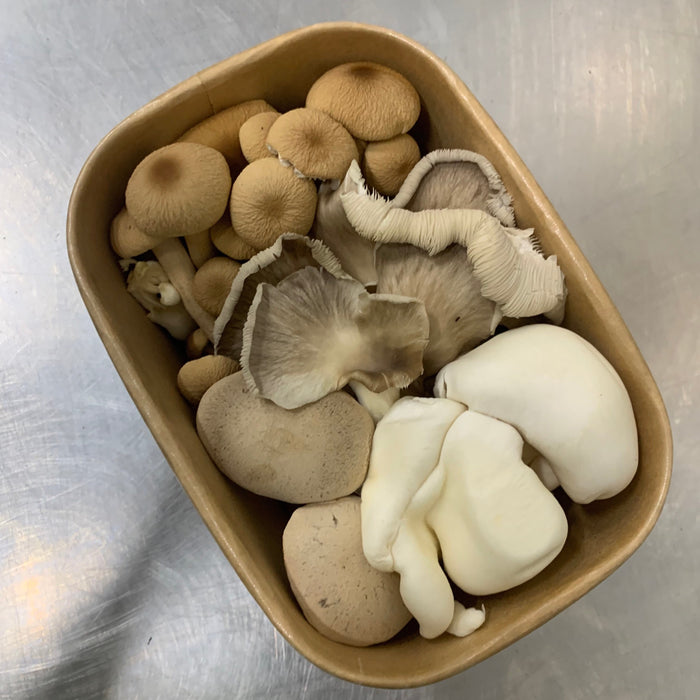 Gourmet Mushroom Mix 200g
Original price
$17.00
-
Original price
$17.00
This 200g punnet of Mixed Mushrooms is harvested fresh and packed daily by the Mushroom Guys in Kardinya. Their mushroom farm sources local growing mediums and employs a sustainable and renewable farming practice.
This mix contains 50% premium varieties:
Shiitake
Swordbelt
Scaly Flame Cap
Lions Mane
Coral
Shimofuri
King Oyster
and 50% of the following varieties
Blue Oyster
Yellow Oyster
Pink Oyster
Grey Oyster
Phoenix Oyster
Shimeji
White Oyster
Fresh mushrooms have a fridge life of 1-2.5 weeks depending on variety and storage conditions.