Jeff Pow and Michelle McManus - Southampton Chicken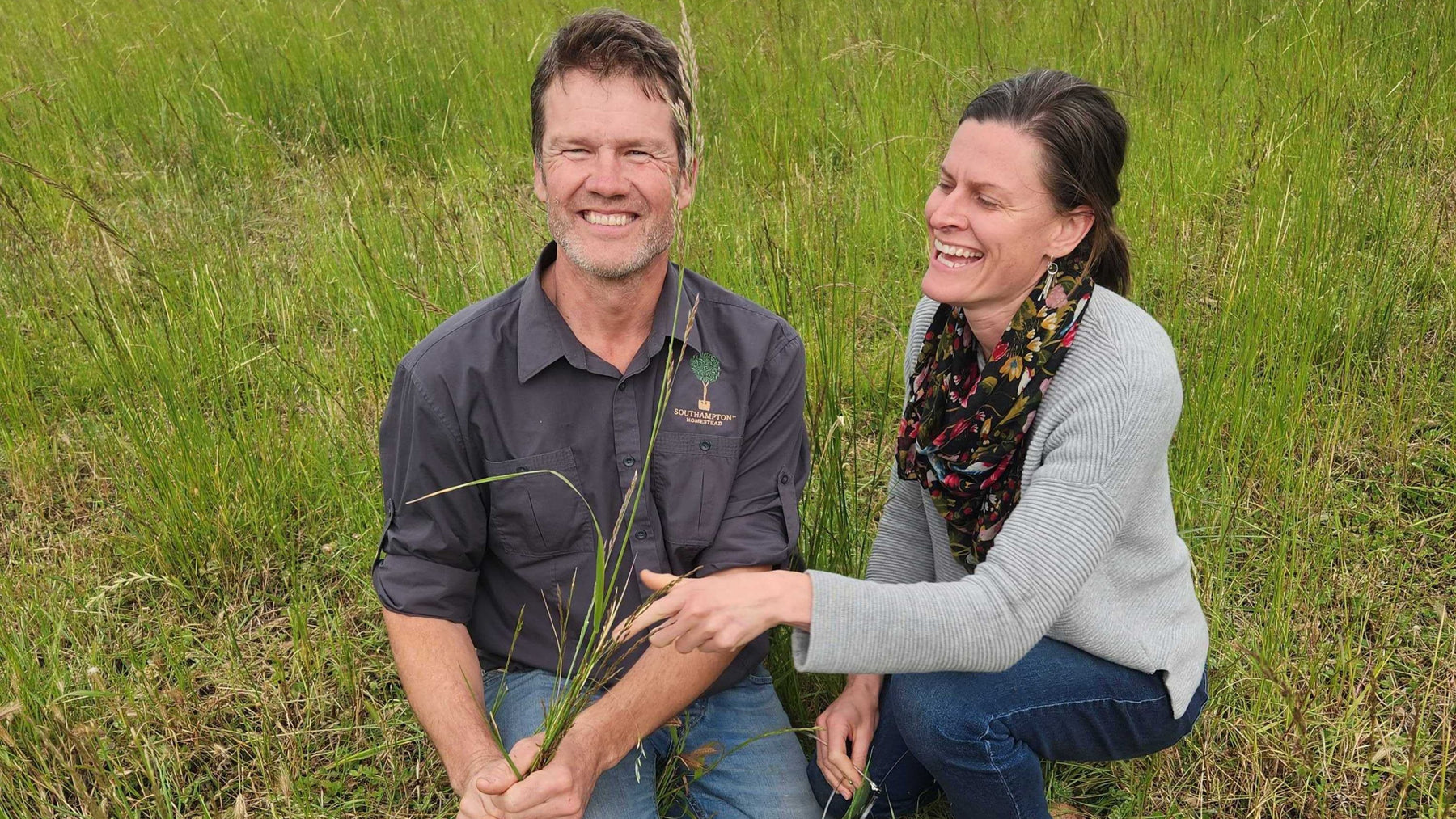 Southampton Homestead is owned by Jeff Pow and Michelle McManus. They are a small family farm (120 acres) producing pasture-raised chickens using regenerative practices in Balingup, Western Australia.
Jeff & Michelle raise chickens in the paddock and move them regularly onto fresh, biodiverse pasture, harvesting the birds by hand in a custom-built poultry micro-abattoir on farm. Southampton Homestead has a rich history, from its long but sadly little-known Indigenous history, to its pioneering role in the Blackwood Valley district, the farm has been restored and regenerated twice. It is WA's first truly pasture-raised poultry enterprise, with the ultimate goal to build soil, the very basis of life. Practicing Holistic Management means mimicking nature using animals to build soil and grasses, allowing the pastures to stay chemical and input-free.
The birds' diet includes insects, soil, diverse perennial pasture and sunshine. The birds are also fed a supplemental fermented feed – to develop their gut bacteria and provide additional protein. This supplement has NO antibiotics, NO hormones, NO Soy and contains no canola, reducing the risk of GMO contamination.
This beautiful food is produced using ecological, ethical and stress-free farming methods – right from paddock to plate. This approach gives them a high quality of life and allows their poultry to fully express health in their physiology. The result? Great-tasting and naturally nutritious food. This is real chicken - so more flavour, beautiful firm texture and variations in colour. When cooking, the simpler the better. Roasting is a superb way to enjoy these birds – think low and slow (160 ° C oven and around 1 hour per kilogram as a rule). Minimal fuss, maximum flavour.