Col Bowey & Ash Baldwin – Green Range Lamb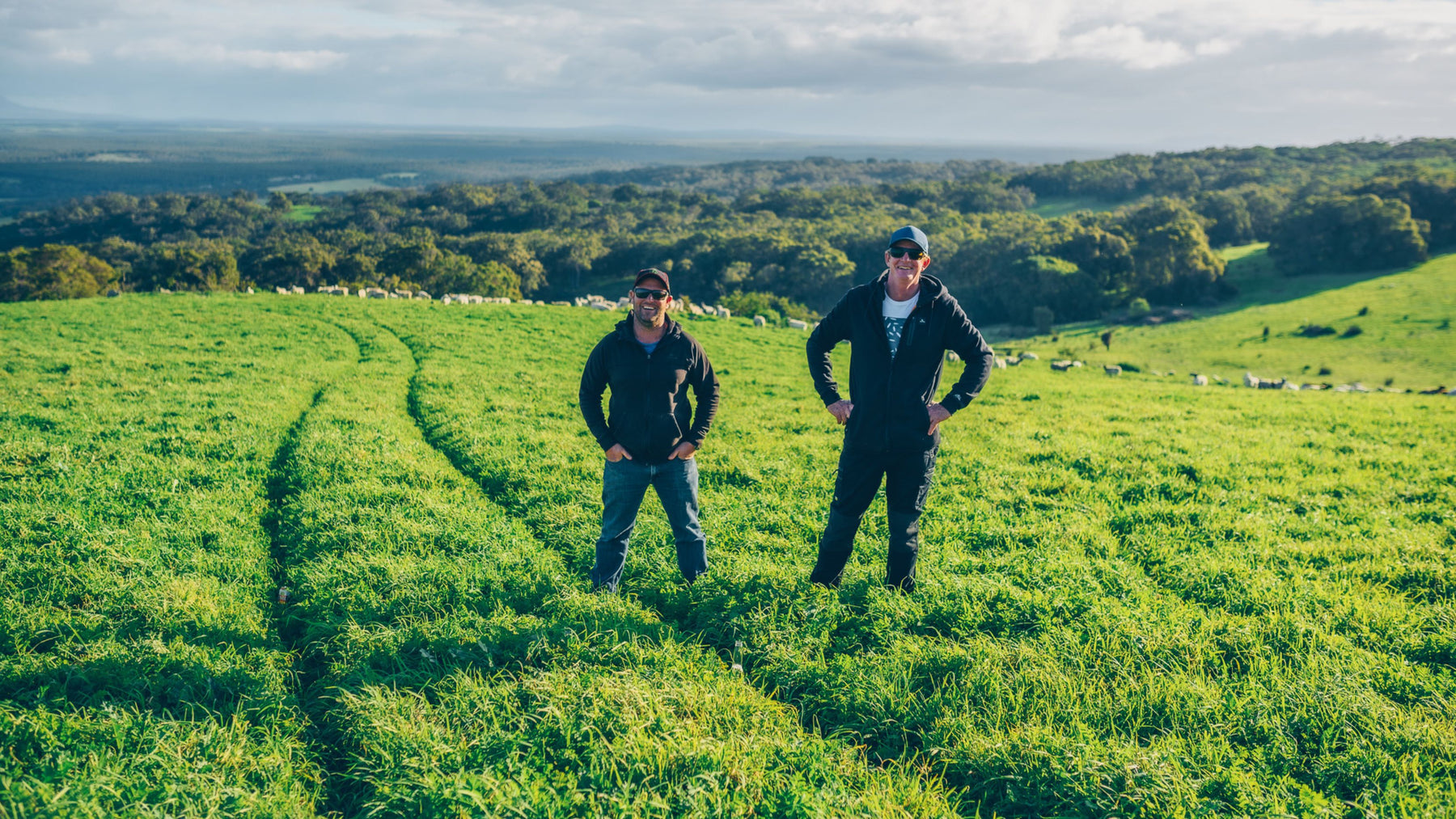 Col Bowey is a regenerative agronomist based in Green Range, near Albany.
Col started his own consulting business, CB Farming Systems, in 2008, working with growers all over the country advising on regenerative practices. Col's aim is to advise growers on how to adopt a system-based approach to farming, formed on the understanding that the root of overall farm and ecosystem health is healthy soil. This involves soil and plant nutrition, livestock management, and retaining and increasing soil cover.
Col sees the biggest challenge and frustration of regenerative farming as changing your mindset. You need to unlearn everything you know, be willing to drop your old ways and be open to not only farming differently, but thinking differently. The underpinning concept is understanding whole farming system thinking.
Col and Ash run ultrawhites, a high muscling sheep breed with high growth rates. They dedicated their time and energy into the genetics of their sheep, along with achieving an ideal nutrition balance, so that their ewes are in top condition when lambing and producing as much milk as they can, to give their lambs the best start in life. They have set up 25 paddocks over 900 hectares where they are rotationally grazing their sheep to achieve between a 50 and 100 day recovery period for their pasture. They have lots of trees and shelter for their sheep, with specific lambing paddocks that help the ewes feel safe when lambing, and create ideal conditions for the ewe and lamb to bond before being moved onto fresh pasture.
Col's production system enables him to produce a consistent high quality lamb from the healthiest and most contented ewes, whilst managing their flock as part of a fully regenerative farming system to regenerate both soil and ecosystem health.